At Murphy Specialty, Inc., we blend old school craftsmanship with new school technology. We assist clients on design, measuring, fabrication to installation.
Murphy Specialty, Inc. has provided custom metal fabrication, Air Quality Control/HVAC, fire-smoke damper inspections, Stairwell Pressurization, Source Capture Vehicle Exhaust Fume Removal, Hoods of all types, Roof Top Units, Kitchen Exhaust, Louver installation, Cooling Tower equipment screens, HEPA Filtration, Damper assemblies, Registers, Grilles, Diffusers and Dust Collectors since 1988.
Our custom metal capabilities are endless. No matter the project, whether it is custom fabrication or an air quality control project, seldom are jobs the same. At Murphy Specialty, Inc., we pride ourselves on the variety of custom projects we can offer to our commercial and industrial customers.
Murphy Specialty, Inc. is equipped to handle the most demanding industrial, architectural, and commercial sheet metal fabricating projects. We employ a staff of licensed and highly skilled craftsmen, a talented design and estimating department, and dedicated office personnel. We are all ready to assist you, whether you have a simple undertaking or a complex project. Our state-of-the-art sheet metal fabricating equipment and skilled craftsmen ensure every piece of material leaving our shop is of the utmost quality. On our projects we use a variety of materials including galvanized, black iron, stainless steel, aluminum and PVC. Everything we fabricate from galvanized material is strictly made using US prime G90 only. Our sheet metal fabrication facility allows client-direct purchasing and efficient, cost effective construction support.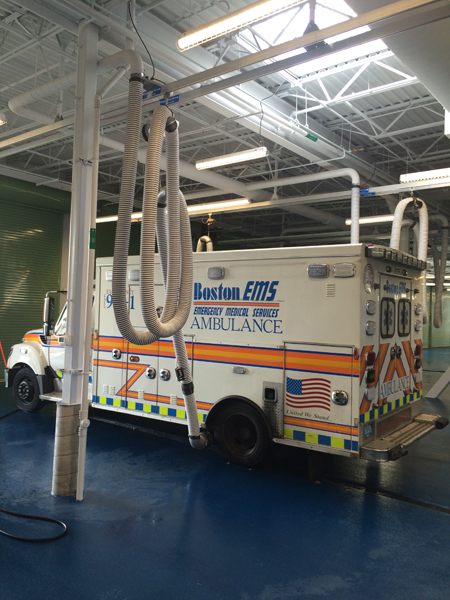 We maintain the highest quality standards for the manufacturing and installation of our products. We follow SMACNA standards. Quality products and superior customer service is our main goal and our commitment to value guarantees competitive pricing.
Murphy Specialty, Inc. truly leads with quality, value, craftsmanship and integrity.
To learn more about HVAC projects, download this pdf
To view past customers and learn more about Source Capture Vehicle Exhaust Fume Removal and Health Effects of Diesel Exhaust